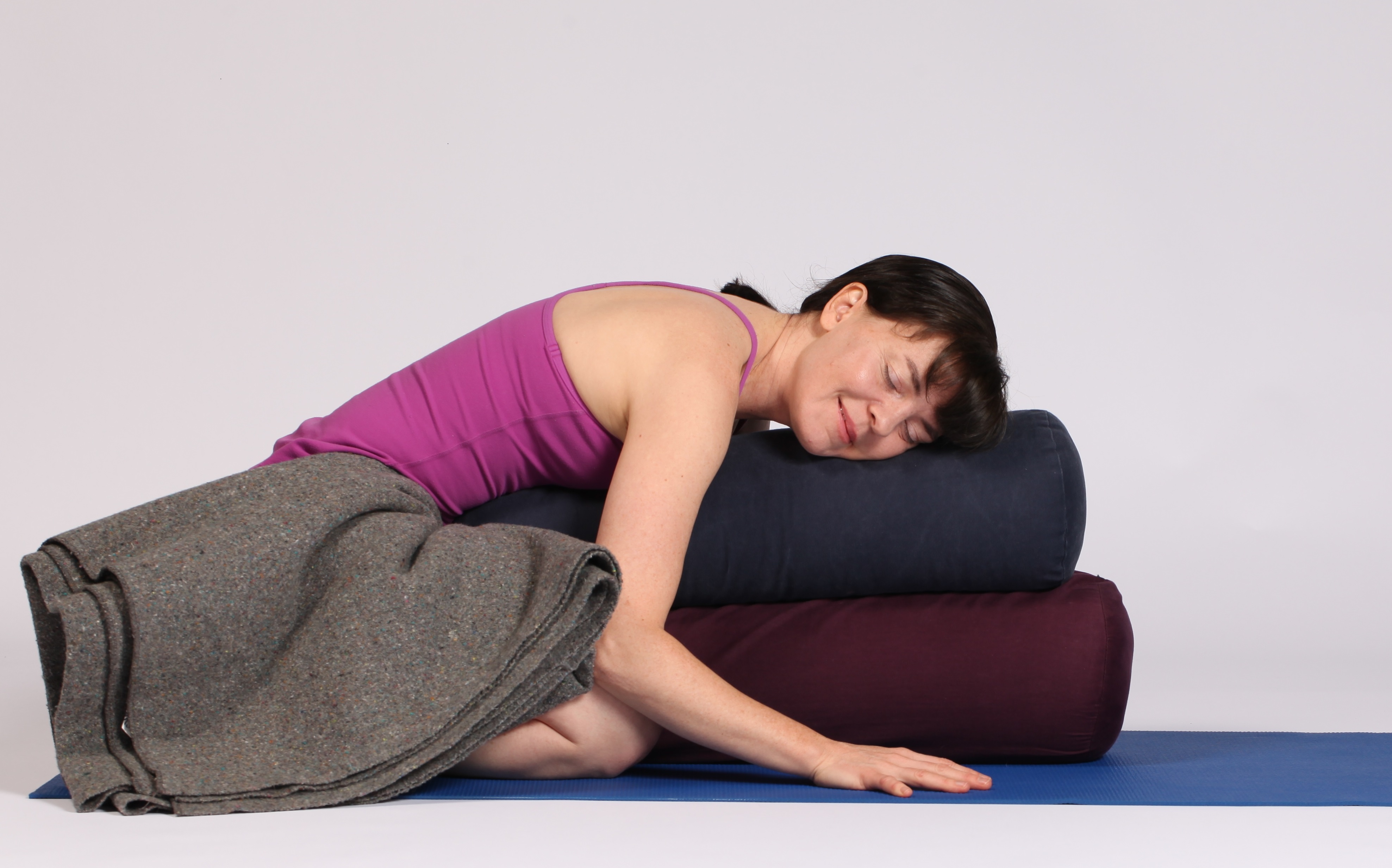 Currently I am offering private sessions only. Sign up for my newsletter  to be notified of workshops and small group classes when they resume. Thank you.
SPECIAL EVENT IN VICTORIA!
Dancing Your Spine with Martha Carter 
Come join Vancouver dance artist and yoga teacher Martha Carter for a special workshop called 'Dancing Your Spine'. This class combines dance fluidity with yoga techniques to bring new awareness while lengthening and strengthening the spine. Good for all levels including people with back issues such as scoliosis. No yoga or dance experience required.
When : Saturday, June 10th, 2-4pm 
Where:  Alive Mind-body Studio 1821 Cook St.
Cost: $40 
A few work exchange options are available. Please contact Kathryn directly.
What students say about Kathryn's classes:
For me, Kathryn's support and compassion as a yoga teacher has helped me beyond learning the physical movements. Her incorporation of spiritual elements in the class has made me feel stronger and more rooted both mentally and physically. I found her personalized yoga instruction very helpful as well because she can provide the same things on a more individual level. I would recommend her class to anyone looking for a safe place to improve their overall well-being. -Tia Low
Benefits:
-increased breath capacity resulting in more energy
-deeper sleep
-improved flexibility, mobility, strength and stability
-increase calmness and peacefulness
-improved sense of balance, posture and confidence
-better ability to concentrate
Next session TBA
Yoga Workshops
Do you have back pain?
Do you twist more easily to one side than the other?
Do you notice one of your hips is tighter than the other?
Does one of your hands always reach forward of the other in downward dog?
Is one shoulder lifted higher than the other?
If so, you may have an asymmetry or scoliosis curvature in your body.
This series of workshops will cover:
Standing and Strengthening Postures
Restorative Postures
Gentle Twists
Mild Inversions
The use of props to realign the body
Setup and adjustments for individuals according to their body's unique needs.
Suitable for all levels of yoga students. Maximum 10 participants for deeper learning.
Align Your Spine: Standing Strong
Align Your Spine: Bending, Twisting and Resting
How to Teach Students with Spinal Curvatures (i.e. everyone)
For Yoga Instructors and Health Practitioners.
Up to 99% of your students have an asymmetry in their body and many are unaware of it. These patterns can be made better or worse with yoga asanas. Learn what to look for, when to adjust and when not to, appropriate language to use and posture modifications.
TBA  
Join my mailing list to be notified of updates. 
Cancellation Policy for yoga classes: Cancellation policy for Yoga for Scoliosis classes is: full refund if the student withdraws 48 hours prior to the class start time. After that no refunds will be given.