Reduce pain and increase your enjoyment of life.

A Yoga and Lifestyle Guide to reducing and preventing pain caused by scoliosis.
Explore the physical, emotional, psychological and spiritual effects of scoliosis. This book will teach you key self-management strategies for this condition that can increase your overall well-being and reduce the frequency of visits to health practitioners. Photos and details of specific yoga postures to reduce neck, back and shoulder pain are included. You will explore simple home practices, self-reflection questions and learn practical tips that enhance your quality of life. Learn from my thousands of dollars and 16+ years invested in studying yoga, meditation, massage and holistic healing techniques.
 Now available in PDF and Print formats.
E-book in PDF format
Investment $19.99+ tax

Print format
$29.99 + tax + Shipping and Handling in Canada = $37.49
$29.99 + tax + Shipping and Handling in the USA = $42.49 CDN
$29.99 + tax+ Shipping and Handling in the UK and Europe = $51.49 CDN
$29.99 + tax+ Shipping and Handling to Australia and New Zealand (6-8 weeks) =$45.49 CDN
Are you ready to start enjoying your life and activities while saving tons of money?
Then join me for an exploration and practical approach to taking charge of your situation. Your daily life will vastly improve as you stop doing things that increase pain and starting doing things that decrease it, consistently.
Are you:
confused by all the conflicting information about scoliosis and exercise?
wanting a simple, personalized approach that is actually doable for you?
needing practical strategies that will provide benefits right away?
tired of spending tons of money on practitioners just to maintain a basic level of functioning?
If you answered yes, then you are in the right place. If you already know this is a fit, then click on the "Add to Cart" button above to get started.
Check this out:
Chiropractor: You've got scoliosis.
Me: What's that?
C: It's a curvature of the spine.
Me: Huh?
C: It's quite common. Don't worry, yours is quite small.
Me: Huh?
This is how, in 1989 at 18 years of age, I found out I had scoliosis. I had gone to the chiropractor after hurting my neck in a trampoline accident. After the treatment, my neck felt better, but I was very confused about this scoliosis. What was it exactly? Could it explain my chronic lower back pain?
My Discovery of Yoga
Soon afterwards, I discovered hatha yoga classes, and while I found the teacher's philosophical leanings odd, I enjoyed the stretching and especially the relaxation at the end. During university, with all the intellectual stimulation and new people I was meeting, I forgot about yoga and rarely exercised except for riding my bike and some aquafit in the pool for stress relief during exams. Upon graduation, I travelled and worked abroad for nearly four years and certainly gave my body a few challenges. Fortunately, I wound up working down the road from an Ashtanga Vinyasa yoga studio in Sydney, Australia, and it became my home away from home. Improved posture, core strength, confidence, new friends, encouragement from a wise teacher and learning to breathe all increased my energy levels and lifted my dark moods. My pain became much more manageable as did my desk job. Visiting chiropractors and massage therapists also helped a great deal.
The Journey Deepens
Returning to Toronto in 1999, I found another desk job, another chiropractor and wonderful massage therapists. The company I worked for had lunchtime yoga classes and I took advantage of them twice a week. The more I practiced, the more I learned to listen to my body and take care of it. Lifestyle and dietary changes soon followed, and I became a regular student when a new yoga studio opened across the street. It was at this time that I found the work of veteran Iyengar teacher Elise Browning Miller's online—at last— and a basic sequence for scoliosis designed for people like me! It felt great. I experimented with attending Iyengar classes and explored other styles at my local studio where, by this time, I was a teaching assistant and thoroughly hooked. I had never felt so strong, in both body and mind, and was very aware that I hadn't known how to breathe fully or stand tall before then. Soon it was time to deepen my practice and I enrolled in a six-month, 350-hour yoga teacher training program. Little did I know the transformation that would occur during this Introduction to the Eight Limbs of Yoga. I haven't looked back. Yoga is my go-to, my salve, my quiet and peaceful inner time.
Yoga for Scoliosis becomes my Specialty
In October 2009, Elise Miller conducted a Yoga for Scoliosis workshop in Toronto and I jumped at the chance to work with her. Afterwards, I conducted two four-month case studies working intensively with two individuals whose scoliosis patterns differed from mine. I also completed a written assignment and submitted these materials to Elise. Now I am certified by her as a Yoga for Scoliosis specialist. Since then I have studied with her another 70 hours and am now in my third year of teaching yoga for scoliosis to others.
Putting it all Together to Share with Others
The e-book arose from my desire to share all that I had learned with my students. I could see a large gap in education around this topic and much confusion about how to approach it safely. Much of the information I had didn't fit into an asana class though it is crucial for understanding the condition and how to work with it. In this e-book, I share exactly what I've learned from several sources as well as working with my own condition over several years.
What You'll Receive
I guide you through the intellectual understanding of the condition as well as the physical and emotional journeys of shifting your relationship to your body. With regular practice, your proprioception, that is, your ability to grasp the relative position of body parts and the effort required to move them, increases. Your interoception, or sense of internal responses such as breathing, hunger, digestion, etc. also increases. We find our centre, meaning, our internal home. From there, we reach out and live with calmness and confidence.
Here's What's Inside the Book
The Introduction explains what scoliosis is and the common types of scoliosis.
Chapter 1. How scoliosis affects the feet and legs. Specific exercises to create arches and how to balance.
Chapter 2. Scoliosis and the pelvis, addressing uneven hips and the organs of this area.
Chapter 3. The core: how crucial it is to establish stability and strength in this area and how to do that without straining the lower back.
Chapter 4. Emotional issues and breathing issues. How to increase lung capacity with compressed ribs.
Chapter 5. Neck and shoulder issues including the jaw. How to reduce tension in this area.
Chapter 6. Insight and intuition. Self-reflection practices to increase quality of life and living on purpose.
Chapter 7. Spiritual connection and becoming one's own guide.
There are home practice sequences, how to create your own sustainable home practice, a list of resources, a glossary and foot massage routine. Also there are tons of professional full colour photos of the postures. The whole book is designed to inform you both on and off the mat, how to move in a comfortable and sustainable way. You go at your own pace and absorb the information as it works for you. The wording is clear, concise and elegant. There is no 'fluff'.
What You Can Expect
Following the suggestions and maintaining a regular practice will increase strength, stability, flexibility and confidence. Quality of sleep and quality of life will be improved, possibly dramatically. It will reduce pain and discomfort. With improved physical ability, you will likely need less practitioner treatments and therefore save lots on medical expenses. Fuller breathing will result in greater amounts of energy to do the things you want to do. A short practice done regularly is highly beneficial, so this won't take a long time. And you will notice shifts right away if you are consistent in using the mind, body and spirit exercises. Results may include having more energy, more fun and greater ease in everyday movements!
Praise for Scoliosis Undone
"Kathryn Kusyszyn, in her book Scoliosis Undone provides inspiration, resources and support to novices and students of yoga with scoliosis to embrace the practice of yoga not only on the yoga mat but into their daily lives. She integrates alignment and postural awareness of the body from the feet up and invites the reader to self-reflect and journal to integrate their awareness into each moment of their daily lives. With inspirational quotes and personal insights into her own journey with yoga healing her scoliosis, Kathryn invites the reader to embrace yoga on a deep spiritual level."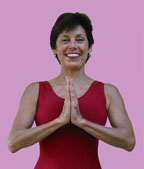 Elise Miller, Senior Certified Iyengar Yoga Instructor specializing in scoliosis, Author. 
"This well written, informative manual is an excellent tool for teaching yoga. It's put together in a reflective, meditative way with thought provoking questions for students to ponder so they can experience their own inner growth."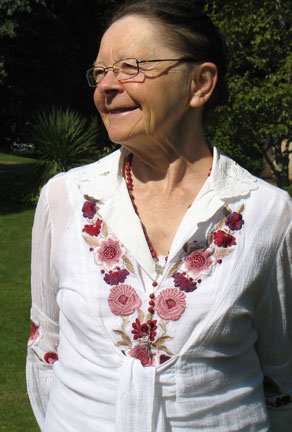 Sister Eileen Curteis, Reiki Master, Author
Here's what you'll get:
Education on what scoliosis is and the different forms of it as well as a recommended resource list $50
A clear and detailed approach to yoga for scoliosis postures with photos: value $50
Personal self-exploration practices to understand your own curvature $100
Three home practice sequences specifically for scoliosis $150
Tips on how to sit, stand, walk and move about in daily life in order to support strength and stability rather than worsen a curvature. Priceless in my humble opinion. $150
Relevant self-reflection and journalling questions that incorporate yogic philosophy and facilitate a deeper self-connection $50
Total Value: $550 Cover price $19.99
BONUS: as a special thank you for ordering the e-book, you will receive a 30 minute free phone consultation. Details will be emailed to you with the e-book download link. This is worth more than the price of the e-book itself! Value $40
30 day No-risk Guarantee: if you read the entire book and do the practices consistently for 30 days without noticing any changes in body, mind or spirit, or learning anything new about your curvature, then I will happily refund your money. All I ask is that you give it and yourself a fair shot.
The bonus phone consultation is on for a limited time so act now if you want to secure your spot.
Are you ready and willing to take this step for yourself? Do you want to try some new things that can have amazingly positive results? If the answer is yes, then click on the button below to receive your e-book right away. Don't live one more day with unnecessary pain and suffering. Take this step for yourself.
 E-book price: $19.99
If you have any questions don't hesitate to contact me.