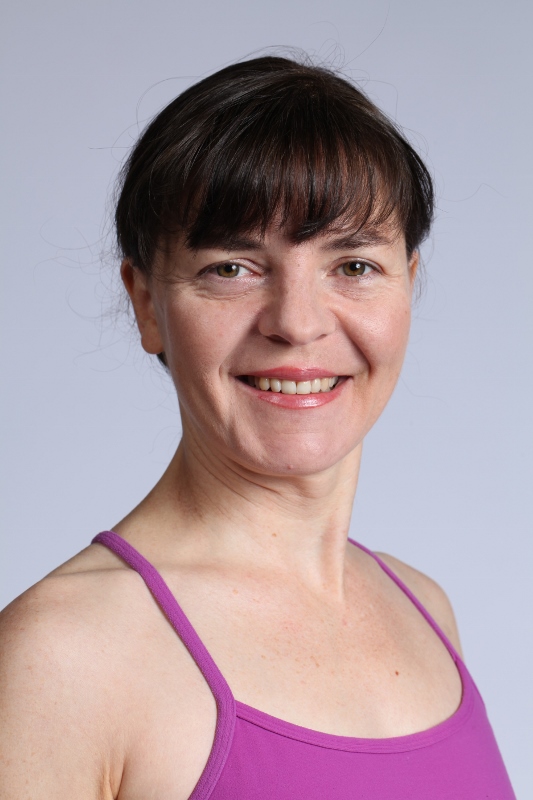 Kathryn Kusyszyn
My offering is to be a Truth seeker and speaker. To show you how to embrace all parts of you, especially the inner critic that says "you can't" and "you're not worth it". Tools I use include non-violent communication, Thai and Ayurvedic
bodywork, yoga, life coaching, energy healing and holistic nutrition
. By removing physical, mental and emotional distractions peace of mind is created. I gently guide you to access and act on your inner wisdom. You create a deeper engagement with your life and expand your possibilities. Online and in-person individual sessions, small classes and workshops are available.
What started it all…
I came to yoga because I was suffering anxiety and physical pain. I stayed because I found relief – and then some. Being on the mat was one place where I felt safe, safe to be me. And then the real work began. What I thought was 'me', I soon discovered was simply my personality, a collection of thoughts, beliefs and experiences I used to construct this 'me'. In reality, there was much more to me, which I had only ever glimpsed in the past. Yoga is designed for transformation and that's why I love it. Putting on an explorer's hat, being curious and open as to what's under the rocks and in the caves of me I find endlessly fascinating. What can this body do? Where does this mind travel? What is actually true?
This journey led to yoga teacher training
in 2001, holistic nutrition studies, bodywork, energy work, creativity, communication, coaching… The greatest gift I received from this tradition is the ability to take conscious control of my life. Increasing self-esteem, building on strengths and widening my perspective are additional benefits. The physical strength, stamina and flexibility yoga provides allows me to enjoy my life, to travel, deepen my relationships with others and do many things that I previously thought were impossible.
While living in the residential yoga community of The Salt Spring Centre of Yoga, I deepened my learning of yoga philosophy and established a regular meditation practice. A deep respect for the path of karma yoga or selfless service as recommended by Baba Hari Dass developed. The elders I lived and worked with provided examples of what can result from a lifelong dedication to yoga practices.
For asanas I am primarily inspired by teachers in the Krishnamacharya lineage. I count myself fortunate to be influenced most recently by Elizabeth Peckham (Vijnana style) and Elise Browning Miller (Iyengar style).
What I offer is a safe space to explore the many layers of self. My skills include empathy, resourcefulness and deep listening. Resolving problems, increasing awareness of strengths and honouring inner wisdom are my forte. Specializing in yoga for scoliosis, the process of making peace with my twisted body opens me to unimagined possibilities. My deepest desire is to show the way to freedom for my clients and students.


katsclinic AT gmail.com
Book a session